Watson package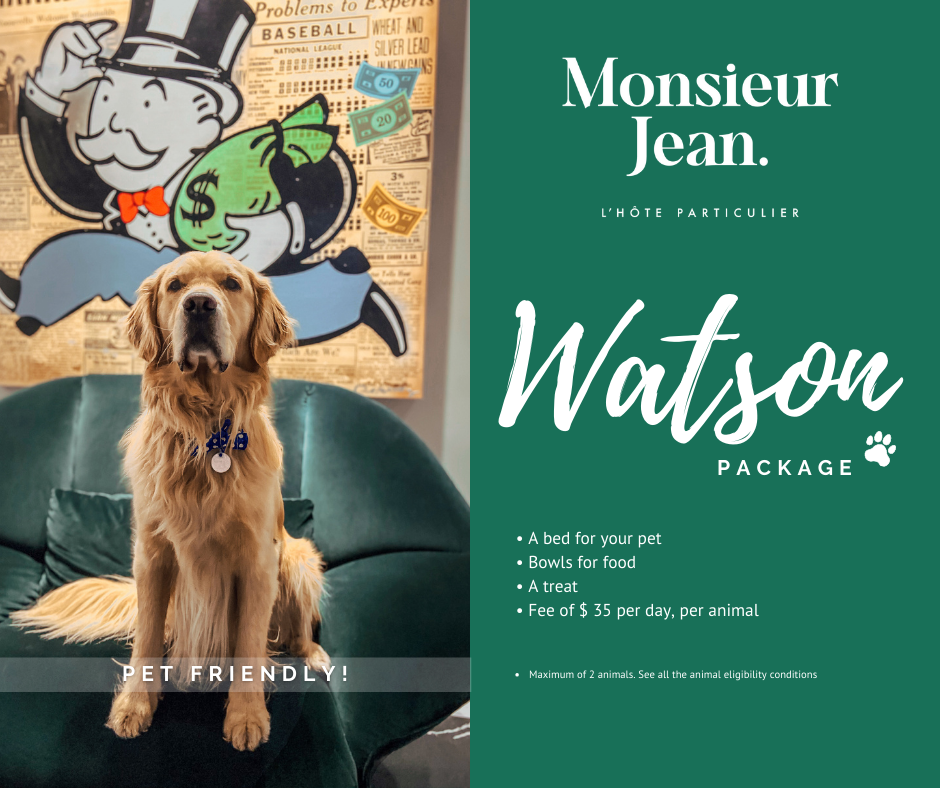 ELIGIBILITY CONDITIONS:
• Pet friendly are for : dogs, cats, birds (in cages only).
• We accept dogs of 70 lbs and less
Important : are not accepted : reptiles, rodents, insects, etc …
Fee of $35 per day/ per animal for a maximum of 2 animals per suite.
A security deposit of $ 500 will be required.
Please read carefully  :
In the event that there is no available suite reserved for pet friendly, we will not be able to make your reservation with your animal.
If your pet does not meet our eligibility once there, you will not be able to access your suite.
We only accept dogs in certain room categories.
WHEN THE BOOKING PROCESS :
We will ask you for the name of your pet and its size : small, medium, large to determine the good size of the bowls and the bed.
We invite you to call us at 418-977-7777 or to write us at info@monsieurjean.com in order to assist you in planning your stay with your furry friend.