Bobu Épicerie-Café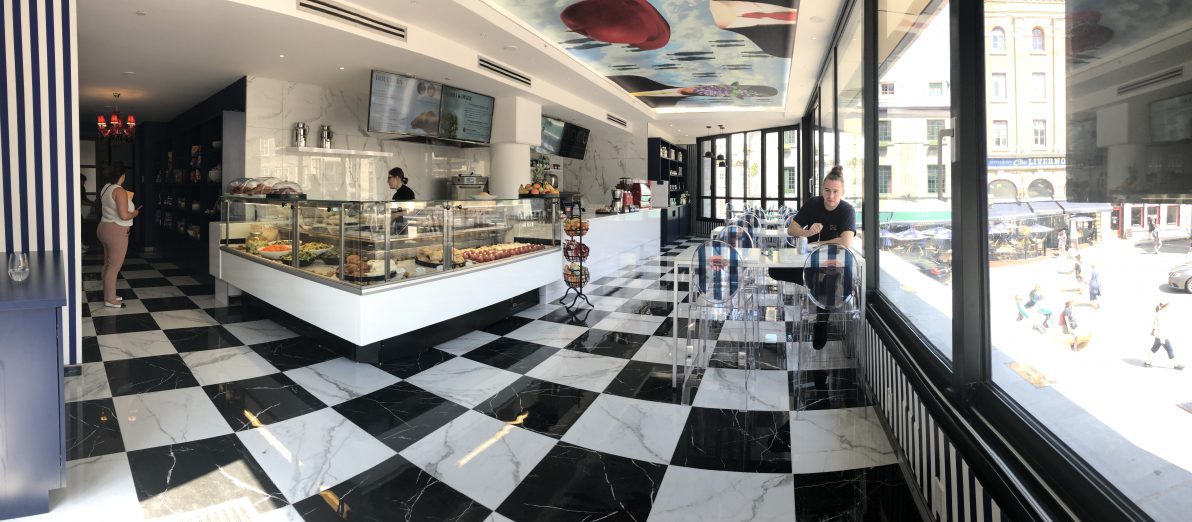 Newly opened!
What could be better than a grocery store to add to the impressive Monsieur Jean offer? Groupe La Tanière is behind the Bobu concept, located on the ground floor. Bobu welcomes guests, tourists and residents of neighbourhood. Just like "Big Brother" La Tanière, Bobu gives price of place to fresh, local flavours and ready-to-eat, prepared products… such as pork sausages. You can also order a "re-imagined" sandwich or an inspired breakfast – to be enjoyed in the main room or on the terrasse.
"Bobu is an extension of our everyday life. It's the just-right union of savoir-faire of a passionate team and the unique vision of Monsieur Jean" says Frédéric Laplante, Chef and Co-Owner of Groupe La Tanière and Bobu. "Each and every day we make sure to offer fresh and local products… as well as some surprises… as is our way at Monsieur Jean!".
Bobu also makes good use of the artistic flair of Sabrina Lemay, Chef and Co-Owner at Orygine bistro. Come and discover the best Québec City has to offer.
Opened 7 days, 7 am to 6 pm
info@bobu.ca / 418 907-0110
www.bobu.ca